Queerphobia or Homophobia) is prejudice plus power; anyone of any sexual orientation or identity can have/exhibit sexuality-based prejudice, but in North America (and really worldwide), heterosexual people have the institutional power, therefore Queerphobia is a systemized discrimination or antagonism directed against queer/LGBTQAIP+ persons. Queerphobia and heterosexism are rooted in a desire to maintain heteronormativity, an investment in and assumption about the alignment of birth-assigned gender category, gender identity, and sexuality as well as the belief that heterosexuality is the only norm for sexual orientation. Queerphobia, as well as the heternormative structures from which it extends, obscures the reality of the fluidity of sexual identity, sexual/romantic attraction, and their complex relationship to gender, and it marginalizes the identities and experiences of persons whose sexuality and orientations do not align with heterosexuality or prescriptive heteronormativity.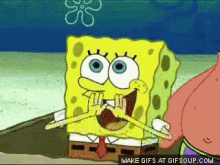 Queer folks can be agents of queerphobia as well (particularly when acting as representatives of heteronormative or heterosexist systems, such as higher education) by perpetuating the notion of sexuality-based superiority and using it to discriminate against other queer people. For example, a lesbian woman in a campus department may refuse to admit a bisexual woman colleague to an queer affinity group because she feels the colleague's interest in men is "not really queer," or a gay male supervisor at a company may ignore an employee's concerns about staff diversity training that erases asexuality because the supervisor feels asexuality is "a problem not an identity."
NOTE: The word "queer" has historically been used as a slur, and while the term has been reclaimed by many in the LGBTQAIP+ community, it is not a reclaimed term for all. Depending on who is using it and in what context, this term still has a potential to offend and cause harm. Using LGBTQAIP+ is a good alternative if you're ever unsure.
---
Anti-Queerphobia is strategies, theories, actions, and practices that challenge and counter queerphobia, inequalities, prejudices, and discrimination based on sexuality, sexual orientation, and/or romantic orientation.